Celebrate World Physiotherapy Day - 8th September
World Physiotherapy Day (8 September) is an opportunity to raise awareness and celebrate the crucial contribution physiotherapists makes to keeping people well, mobile and independent.
The day is organised by World Physiotherapy, and this year's theme is Long Covid and rehabilitation.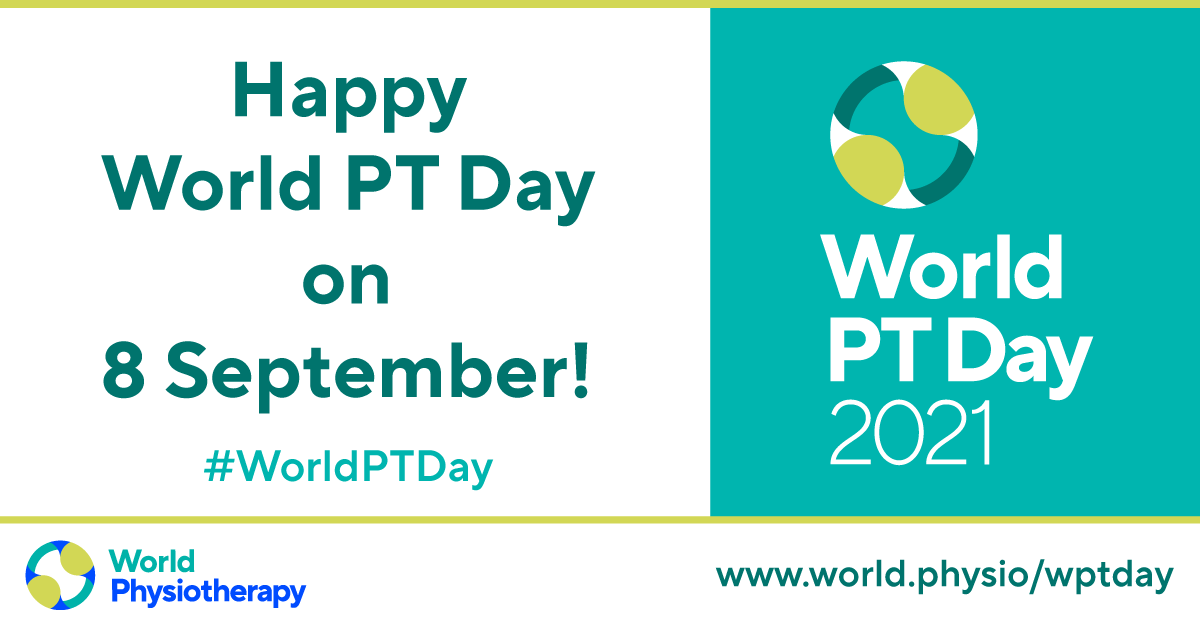 The toolkit for World PT Day 2021 includes information sheets and posters aimed at the general public promoting the role of physiotherapists and rehabilitation in the treatment and management of people affected by Long COVID. There is also a resource list for facts and additional reading for physiotherapists.
Join the global physiotherapy community around the world and promoting your work and expertise on social media using the hashtag #WorldPTDay.
World PT Day toolkit
Access World Physiotherapy's complete package of resources to help plan and publicise events for World PT Day. It includes ideas, practical advice, information about the benefits of physiotherapy, infographics, posters, leaflets, logos, social media graphics, banners and press releases.
Access World Physiotherapy's toolkit and resources.
World Physiotherapy press release: World PT Day will focus on rehabilitation and Long Covid
Access ISCP Long COVID Hub: askthephysio.ie/longcovid