Dr. Marie Ó Mír confirmed as incoming CEO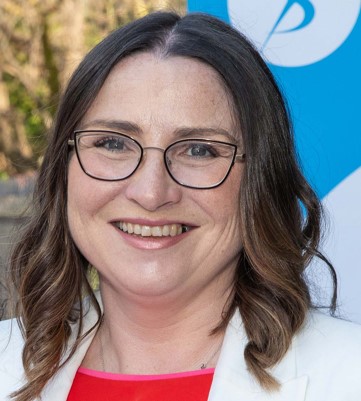 Dr Marie Ó Mír
Following a recruitment process, the board is pleased to announce that Dr. Marie Ó Mír has been appointed to become the next CEO.
Dr Ó Mír will take up the post from 29 May 2023 for a handover period before Ruaídhri O'Connor's departure at the end of June.
Dr Marie Ó Mír Biography
Dr Marie Ó Mír is a qualified practising physiotherapist and academic researcher with over 26 years clinical experience
She hails from Tipperary, graduated from  UCD in  1997  and has worked  the Mater Misericordiae University Hospital in Dublin and in Royal North Shore Hospital in Sydney in Australia,  and in the Beacon Hospital, Dublin
She has spent over 18 years at Children's Health Ireland in Crumlin, moving from Senior Physiotherapist in Paediatric Burns and Plastics to Clinical Specialist Physiotherapist in Paediatric Orthopaedics
In 2010 she established CHI Crumlin's first National Paediatric Orthopaedic Triage service, for which she received a National Healthcare commendation in 2012 for 'Outpatient Innovation of the year' and was shortlisted for HSCP Best Practice and Innovation Award in 2018.
Marie completed her PhD in UCD in 2019 on the topic of "Advanced Practice Physiotherapy in Paediatric Orthopaedics". As part of her PhD, she completed modules on health management and health economics.
In 2022, Marie completed a Professional Diploma in Clinical Leadership in RCSI
She regularly presents and publishes her work nationally and internationally and  lectures on paediatric orthopaedics and advanced practice in TCD  and UCD.
In 2020 Dr Ó Mír joined the ISCP staff, where she held the role of  Advanced Practice Project Officer. As part of this role she has advocated widely  for the physiotherapy profession and worked to establish a Career and Education Pathway for the profession.
In her spare time Marie enjoys travelling, swimming, reading, knitting, dragging her children out on hikes. She  is a committed chocoholic.