World Physiotherapy, the global body for national physiotherapy associations, has launched a new brand and website.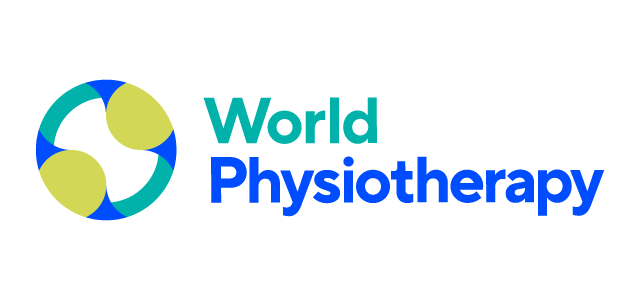 31/6/20
WCPT have today launched their new brand and website - World Physiotherapy. This exciting announcement is the result of months of planning and hard work. The proposed name change was raised during the general meeting in Geneva in May 2019, when we highlighted a number of reasons why it was important to consider a name change. Following this and a subsequent survey of our member organisations, the board endorsed the proposal to change the name to World Physiotherapy for all externally-facing materials. We will continue to use World Confederation for Physical Therapy for all legal and governance matters.
Along with the rebrand, the website has been completely redeveloped under the new domain name https://physio.us11.list-manage.com/track/click?u=833b86b6280ef62cc18e8eaf3&id=d84cd85843&e=5641e7bc0e. Click or tap if you trust this link." href="https://eur02.safelinks.protection.outlook.com/?url=https%3A%2F%2Fphysio.us11.list-manage.com%2Ftrack%2Fclick%3Fu%3D833b86b6280ef62cc18e8eaf3%26id%3Dd84cd85843%26e%3D5641e7bc0e&data=02%7C01%7Caislingmcloone%40rcsi.ie%7Cb595eb5b2c4447c6fc9908d81d34fb14%7C607041e7a8124670bd3030f9db210f06%7C0%7C0%7C637291460669492340&sdata=qf6gWz5gTXrxpxX9%2BsPtu4mJEGXT%2F6jvAC9NQ7G2jkc%3D&reserved=0" target="_blank" rel="noreferrer noopener">www.world.physio. All content on the site is fully searchable and has been set out in a user-friendly format.
Emma Stokes, World Physiotherapy president, said: "Earlier this year we announced we would be changing our name and it's exciting to now share our new brand. This is an opportunity for us to clearly explain who we are and how we support the global physiotherapy profession. The new brand is fresh, vibrant, sharp, and concise.

"We've been through a lot of change and progress in the past five years and the launch of the new brand and website is the next step.
 
"The website showcases our member organisations and highlights areas of our work in different parts of the world. We've added new sections focusing on our advocacy and project work, reorganised our resources to make it easier for people to find policy, guidelines, and information, and refreshed the content about World PT Day."

World Physiotherapy was formerly known as the World Confederation for Physical Therapy.


Website:     www.world.physio
Twitter:       @WorldPhysio1951    
Facebook:  @WorldPhysio1951
Contact:      Freya Rodger frodger@world.physio