Vacancy: Membership Officer
Come work for us!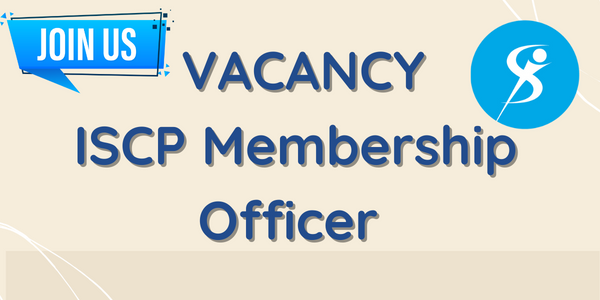 Membership Officer (0.5 WTE)  Two Year Fixed Term Contract
We are  looking for a highly-motivated person for the position of Membership Officer to join our team.
This is initially a two year half-time fixed term contract role The post-holder will be a physiotherapist and the appointee will support the implementation of one of the key objectives of the Strategic Plan (2022-2025).
This is an exciting opportunity to play a key role within the organisation with a primary focus on support for members within the public health service and private hospitals, similar to the support for those working in private practice. This role will include fostering enhanced engagement with Fórsa and continued assistance with maintaining statutory registration.
The Membership Officer will work as part of the professional practice team. They will contribute to policy development and review, engage in the implementation of the strategic plan as it relates to professional practice, membership support, communication with members and advocacy.
The post-holder will report to the Professional Advisor.
Remuneration
€24,520 per annum.
Location: Irish Society of Chartered Physiotherapists, Royal College of Surgeons in Ireland, RCSI House, St Stephen's Green, Dublin 2
The organisation offers a hybrid office policy through a combination of remote and in-office working arrangements.
Person specification is here
Closing date for receipt of applications: Monday 19th September, 2022
Interview date: Friday 30th September, 2022 in Dublin
Further info and applications to ruaidhri@iscp.ie by 19 September 2022