World Physiotherapy Day 2023 Pictures and Public Lecture
World Physiotherapy Day took place on Friday 8 September 2023.
 There was an impressive response to World Physiotherapy Day this year and we were delighted to see photos  from across the country as MISCPs embraced the theme and proudly highlighted and celebrated the work we do.
Thanks to all of you who sent in pictures or tagged us on X/Twitter. We  will feature a selection of your photos here and in the ezine over the next few weeks, as well as in the next edition of Firsthand.
This  year's theme was arthritis  with an in-depth look at some forms of inflammatory arthritis, including rheumatoid arthritis and axial spondyloarthritis.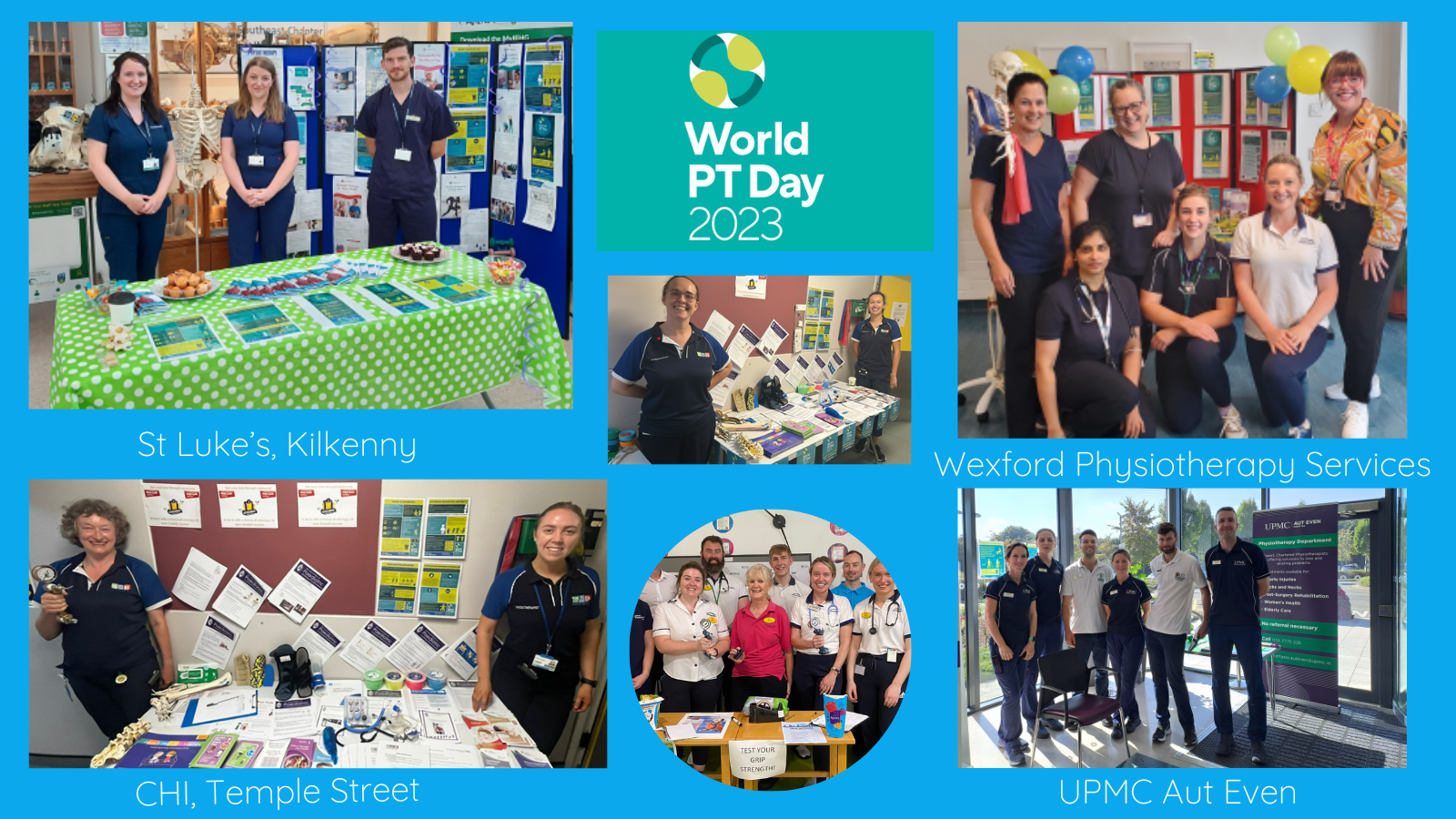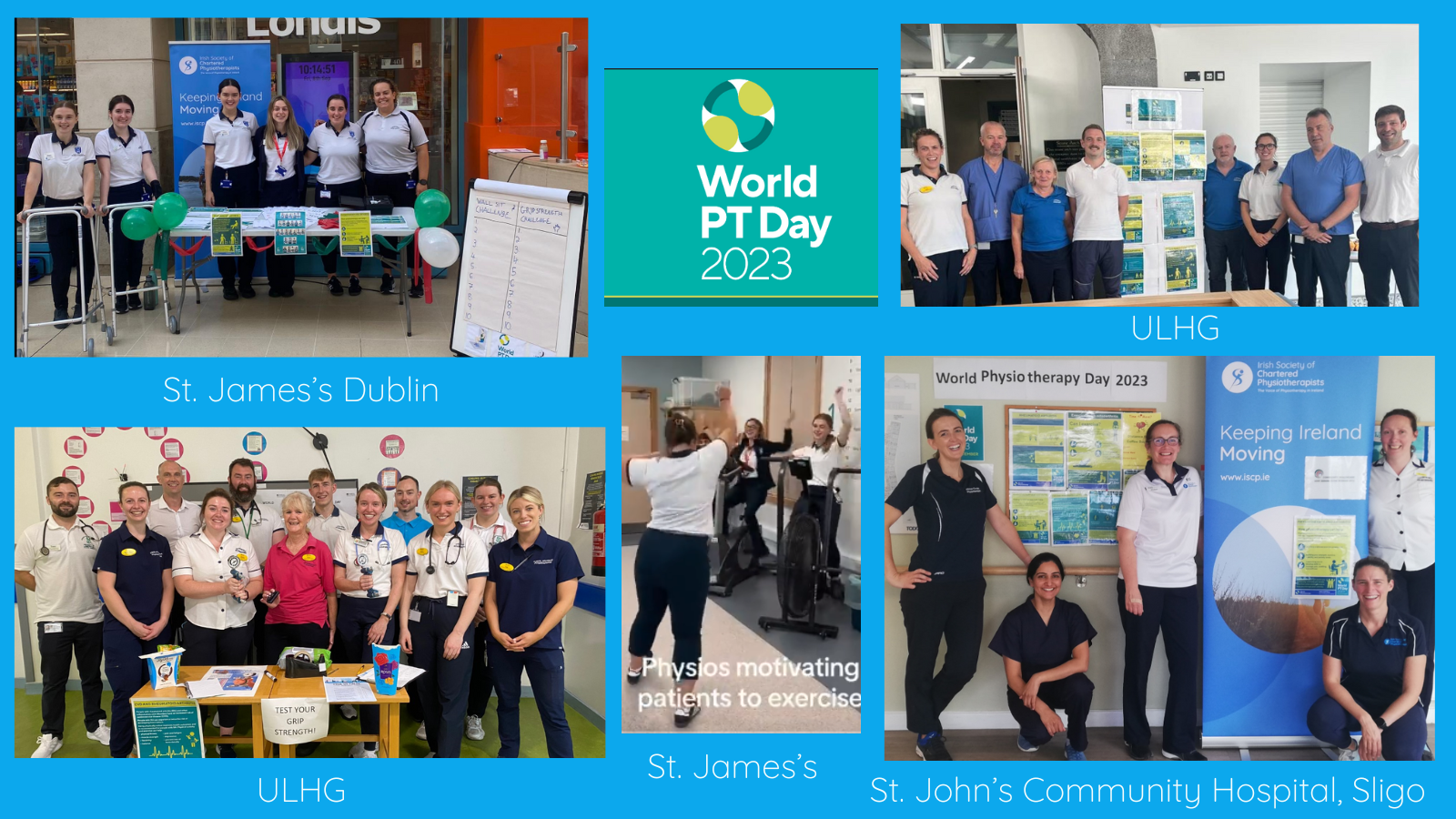 World Physiotherapy Day Public Lecture: Sleep and mental health in people with Rheumatic and Musculoskeletal Diseases (RMDs)
We held a  free  public webinar marking World Physiotherapy Day  with  Dr Seán Mc Kenna, looking at the importance of sleep and mental health in people with rheumatic conditions musculoskeletal conditions.
You can watch the lecture by  logging into vimeo here: