Pre-budget submission 2023 launched
         7 September 2022                                                                    
ISCP launches pre-budget submission 2023
The Irish Society of Chartered Physiotherapists (ISCP)  has launched its pre-budget submission calling  for  a change in legislation to allow  physiotherapists to refer for x-rays, in a move which its research[i] says could save the health system over €234,000 annually  and could free-up  7,800 patient slots a year in the National Muskuloskeletal Triage (MSK)  Initiative.
The organisation is also calling for  the career structure for physiotherapists to be reviewed to include the introduction  of an Advanced Physiotherapy (APP) grade and the re-establishment of an Independent Health and Social Care Advisory Unit in the Department of Health with a Chief Health and Social Care Officer providing leadership.
Advanced Practice Project Officer for the ISCP Marie Ó Mír said "Time and money are being wasted thanks to unnecessary delays for x-rays but, as our pre-budget submission shows, this can be solved.  Physiotherapists in Ireland are not allowed the same scope of practice as their international colleagues, particularly in terms of ability to refer for x-ray. A simple legislative amendment will improve access for patients and reduce costs, improve efficiencies in healthcare delivery and retain staff in the profession due to their enhanced autonomy."
The ISCP points out that patients who are seeing physiotherapists privately at their own cost are paying an average of around €70 each for unnecessary GP visits just to have x-rays ordered.
Elsewhere in its pre-budget submission the society calls for the creation of an Advanced Practice Physiotherapy (APP) grade. ISCP research has found that this move would recognise the  role of  physiotherapists in making healthcare improvements such including reducing the wait time for orthopaedic and rheumatology out-patients from 7 years to 18 months,  and helping implement a 70 per cent reduction in time spent waiting in an emergency department. The creation of the post was also recommended in a recent ESRI report. [ii]
The ISCP also wants to see the re-establishment of an Independent Health and Social Care Advisory Unit in the Department of Health, with a Chief Health and Social Care Officer providing leadership.   CEO Ruaidhri O'Connor commented "Reinstating the  Chief Health and Social Care Officer  post is urgently required. The posts have been vacant since 2009 and as far back as 2014 the then Health Minister Varadker promised to appoint a HSPC Advisor to the Department of Health. This needs to happen so  that  the second largest group of health professionals can contribute to the planning and review of health services and policies in the same way as their medical and nursing colleagues."
The full pre-budget submission can be read here
[i] See  ISCP  Advanced Practice Physiotherapy Report 2021  at https://www.iscp.ie/news/ISCP-Launch-Advanced-Practice-Physiotherapy-Report
[ii] ESRI Projections of workforce requirements for public acute hospitals in Ireland, 2019–2035 : a regional analysis based on the Hippocrates model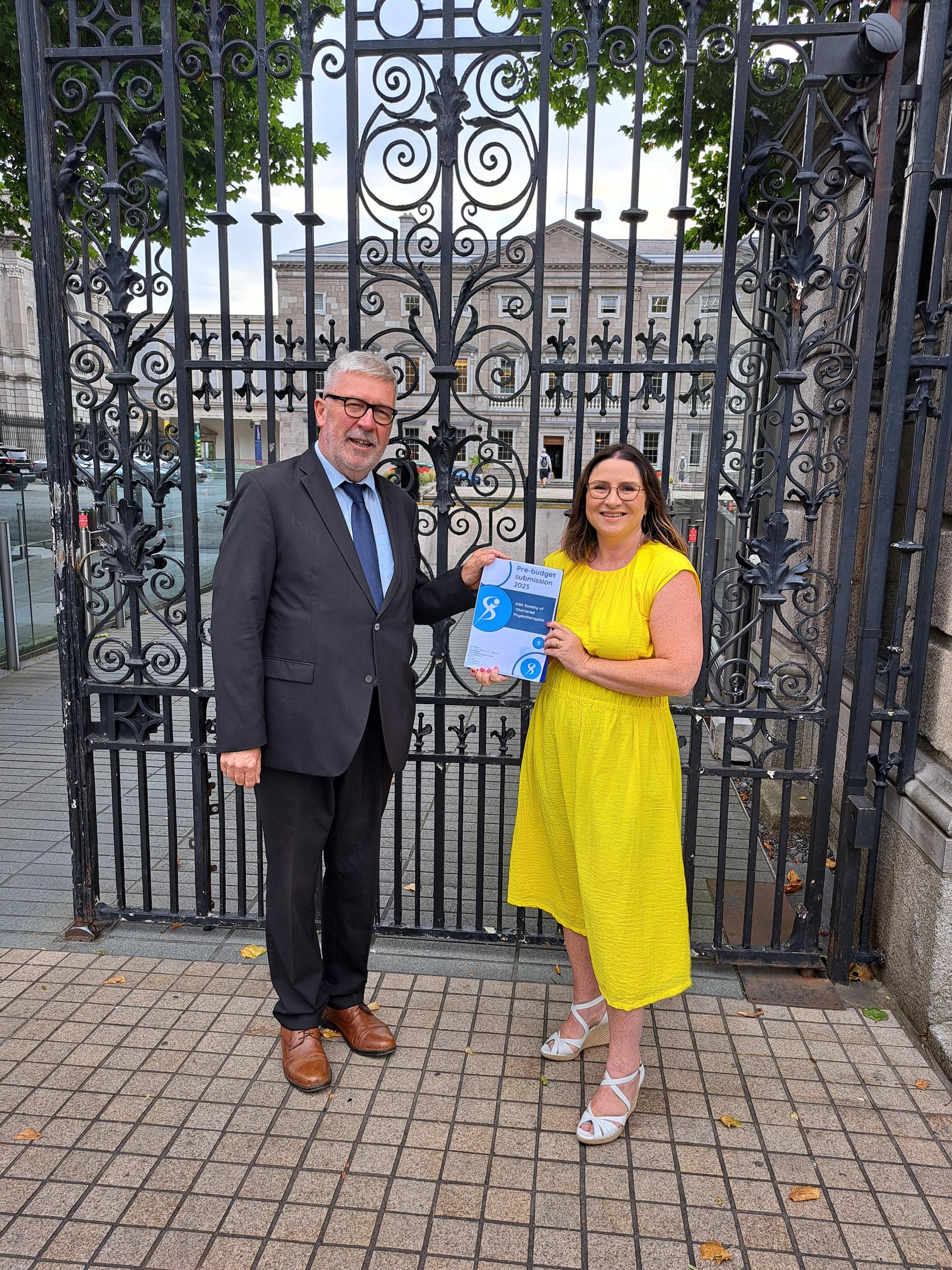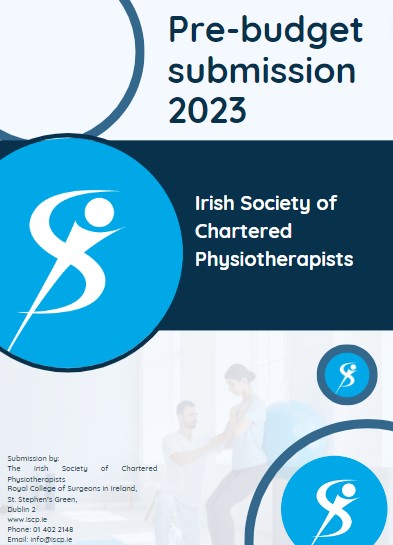 Pre-budget submission